Solar energy
Solar Charge Controller PWM MSC-1010
In stock
Ordered before 12:00, shipped the same day
» Current: 10A
» Input voltage: 55V
» PWM-technology
» Perfect for small systems
Solar Charge Controller PWM MSC-1010
With the Mestic solar charge controller PWM, you connect the solar panel to the battery. This charge controller is great for small wattage solar power systems. The charge controller adjusts the voltage level of the solar panel towards the voltage of the battery. This way, you extend the life of the battery significantly.
Cost-effective charge controller
The cost-effective PWM charge controller has simple controls. Through the LCD display, you can easily follow the operating status of the regulator and the battery charge level. This Mestic solar charge controller PWM is suitable for charging one battery. It renovates batteries with the desulphation function and takes into account the characteristics and charge level of the batteries. The safe Mestic solar charge controller is equipped with comprehensive electronic protection. That means they are effectively protected against overvoltages, deep discharges, sulphation, voltage spikes and short circuits. This enables you to generate green energy safely! The Mestic solar charge controller can be combined with the Mestic solar set blackline MSSB.
Key features
System voltage: 12V/24V
LCD display included
Input voltage: 55V
Current: 10A
Working temperature: -20°C to +55°C
Protects against over, under and reversed voltage, short circuit and overheating
CE, RoHS and ISO 9001 certified
Advanced techniques
The PWM controller is the economical solution for small systems, when the solar cell temperature is moderate to high, namely between 45°C and 75°C. The Mestic PWM charge controller uses the most advanced techniques, including charging in three phases: bulk, boost and float. It is suitable for sealed, gel and wet batteries. I.e. all types of lead-acid batteries with liquid or gel electrolyte. The battery type and load output are effortlessly set via a knob. In addition, the Mestic solar charge controller PWM has a function that automatically compensates the battery temperature.
In short, the PWM charge controller connects the solar panel(s) to the battery and ensures that the battery is charged safely.
Show more
Show less
Free shipping from €50,-
Free returns within 30 days
2 years Mestic warranty
Specifications
Article number
1503500
Dimensions
13,7 x 8,5 x 3,2 cm
Certificate
CE
EAN-code
8712757470037
Warranty
2 Years
Colour
White
Working temperature
-20°C to +55°C

Show more

Show less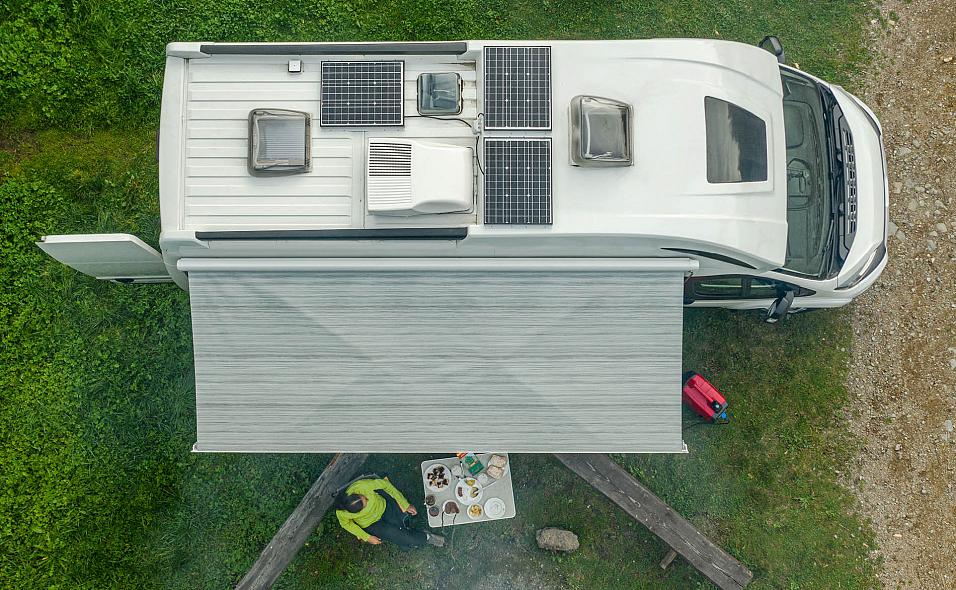 Use it in combination with: