BBQ & Grill
Contact grill MC-100
In stock
Ordered before 12:00, shipped the same day
» Full horizontal surface can be used
» Teflon non-stick coating
» Integrated fat drip system
» Anti-slip feet
Contact grill MC-100
Mestic Contact grill MC-100
The Mestic Contact grill MC-100 is a multi-purpose device that you cannot only use as a toaster, but also as a grill plate. Besides, it has a low wattage, which makes it perfect to use at the camping site!
Multi-purpose contact grill
Compact products are your best friends while camping. Regardless of how spacious the campervan is, you will always want to have some room to spare! Therefore, this contact grill from Mestic comes in handy. It does not only prepare delicious sandwiches and paninis. When you open it up, you will be able to use it as a grill plate as well! This allows you to grill a nice piece of salmon or steak, and create a tasty meal in no time. With the Mestic Contact grill MC-100, you will enjoy the convenience of two devices in one which saves you space in the camper.
Key benefits
Can be fully opened horizontally
Non-stick coating
Power: 760 W
Cooking surface: 24 x 27 cm
Dimensions: 24 x 27 x 9 cm (LxWxH)
The advantage of Mestic
Mestic develops low wattage kitchen equipment specifically to use at the camping. Because most campings do allow you to draw power, but the number of amperes is limited. A useful calculation to find out how many devices you can use at the same time is ampere x voltage = watt. When the camping offers 6 amperes and the voltage is 230 V, you can use 6 x 230 = 1380 watts at once. With a power of 760 watts, this Mestic contact grill is the ideal baking tray at the campsite!
Enjoy tasty sandwiches or use the Mestic Contact grill MC-100 as a table grill and enjoy a nice grilled meal together. This multi-purpose grill is perfect for camping with its low power and compact size. Enjoy the conveniences of home while camping.
Show more
Show less
Free shipping from €50,-
Free returns within 30 days
2 years Mestic warranty
Specifications
Article number
1502830
Dimensions
24 x 27 x 9 cm
Non-stick coating
Ja
EAN-code
8712757459865
Weigth
1,5 kg
Cooking surface
23,0 x 14,5 cm (2x)
Power
750 W
Fat drainage
Integrated fat drip system

Show more

Show less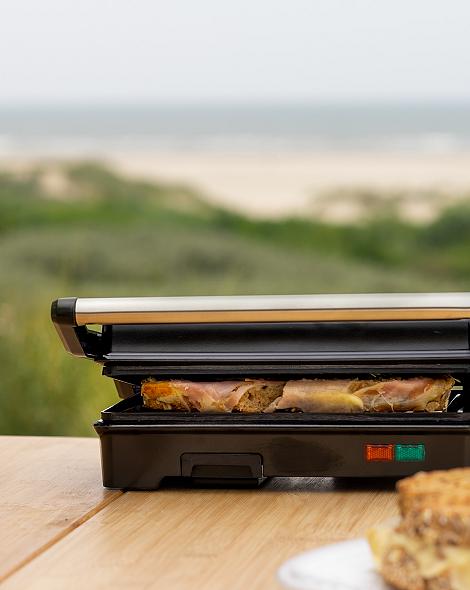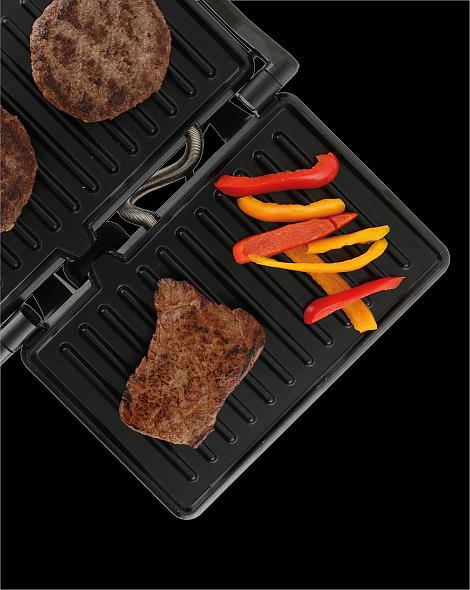 Serve a full dinner