From €50 free shipping in the Netherlands & Belgium
For outdoor adventurers & camping enthusiasts
Ordered before 1 PM, delivered tomorrow
Cool box compressor MCCP-45 AC/DC
Cool box compressor MCCP-45 AC/DC
Are you opting for the Mestic compressor cool box MCCP-45? Then you will get a user-friendly cool box with a powerful compressor cooling system! The cooler cools and freezes between -18 °C and +10 °C and has a capacity of 45 L. You can use the MCCP-45 on the road and at your destination.
Powerful compressor technology
Thanks to the powerful compressor and good insulation walls, the MCCP-45 easily achieves a cooling range of -18 °C to +10 °C. This cool box is part of our Performance line for a reason. The temperature of the cooler is fully independent of the ambient temperature. That makes it perfect to use at home but also at holiday destinations during hot summers. Adjust the temperature on the digital display and let your cool box cool or freeze according to your needs. On the digital display, you will also find two USB ports. The compressor cooler has a capacity of 45 L and is suitable for 1.5 L bottles.
Main benefits
Cooling and freezing from -18 °C to +10 °C
Digital display with two USB ports
With 12-24 V and 100-240 V connection
Lid can be opened on two sides
Capacity: 45 L
User-friendly compressor cool box
At Mestic, we pay a lot of attention to the user-friendliness of our products. That is why the MCCP-45 compressor cool box has two 12-24 V connections: one on both sides. The lid can be opened on both sides, and it can be fully removed. That way, you will always have easy access to cooled food and beverages. Since this Mestic cooler has integrated 12-24 V and 100-240 V connections, you will no longer need a separate 230 V adapter. You will also benefit from helpful extras, such as a removable wire basket and interior lighting.
Keep your food and drinks fresh and cool with the Mestic MCCP-45, and enjoy a refreshing beverage in the sun. The powerful compressor cool box has a cooling range between -18 °C and +10 °C, regardless of the ambient temperature. The MCCP-45 comes with 12-24 V and 100-240 V power cables.
Specifications
| | |
| --- | --- |
| Article number | 1512630 |
| Connection voltage | 12-24 V & 100-240 V |
| Dimensions | 71,3 x 40,5 x 46,1 cm |
| Display | Digital display |
| EAN-code | 8712757479900 |
| Eco mode | Yes |
| Noise level | 45 dB |
| Weigth | 23,5 kg |
| Content | 45 L |
| Adjustable temperature range | Cool and freeze form -18 °C to +10 °C |
| Cool box type | Compressor |
| Freezing function | Yes |
Spare parts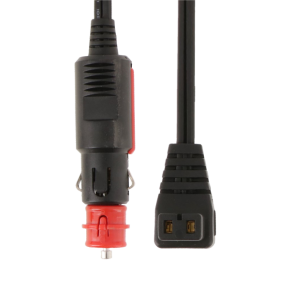 Out of stock
This article is temporarily sold out online